Some stuff we have launched recently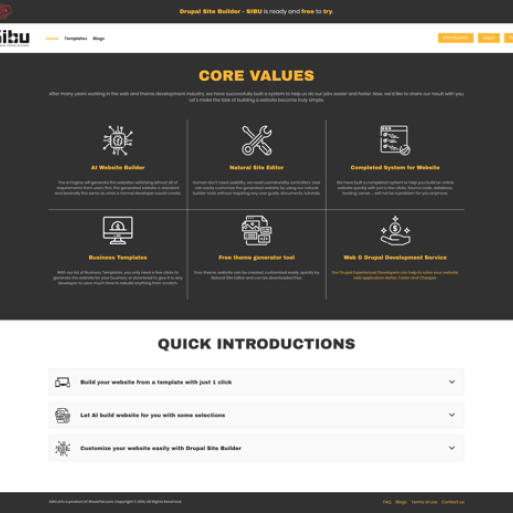 SIBU
Drupal Site Builder (Auto hosting + site builder + themes club)
Technology: Drupal 8
Year: 2011 - 2020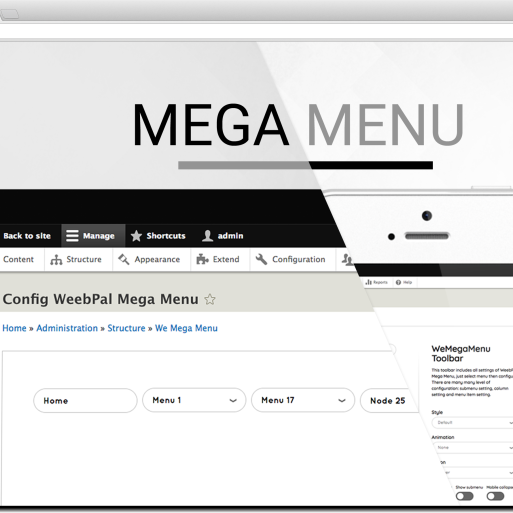 We Megamenu for Drupal 8
Mega menu D8 is born to help D8 Drupal developers with the menu - the first visual part that any visitor will look at upon visiting your website. A great super mega menu will not only help save developers invaluable working time but at the same time gives your website an instant incredible impression on your website viewers.
Technology: Drupal 8
Year: 2017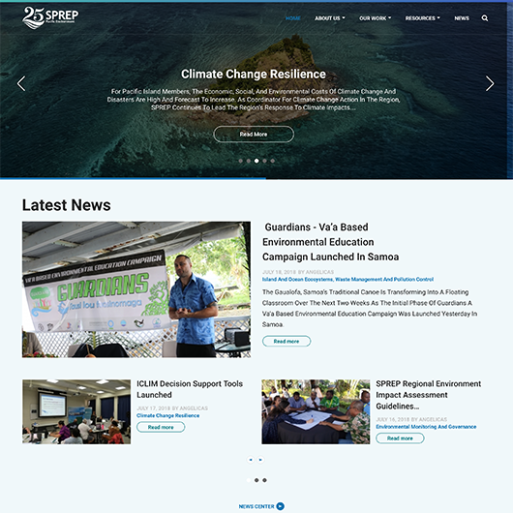 SPREP
The Secretariat of the Pacific Regional Environment Programme (SPREP) comes to us with a request for quote to redesign and rebuild their existing site in Drupal 8. Through lots of discussions, we're happy to deliver their new website with a much more improvement in UX/UI, aesthetics,  functionality, and security. 
Technology: Drupal 8
 Year: 2017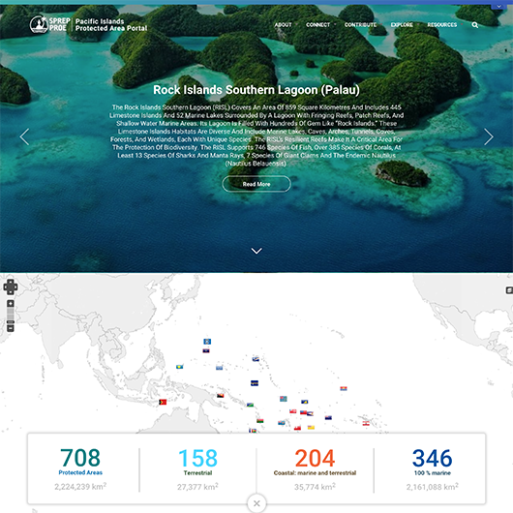 PIPAP
Besides SPREP, the client also requires a whole revamp of Pacific Islands Protected Area Portals (PIPAP). Our job is to do the whole thing from reaching an agreement for the new design, developing the website, and actively maintain if there is any issue. 
Technology: Drupal 8
Released Year: 2017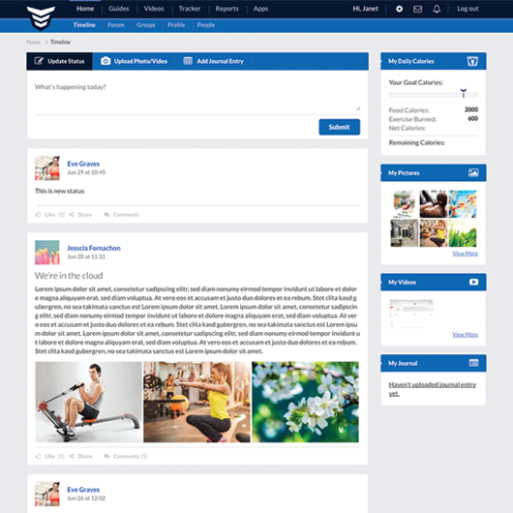 Probody
Probody is a nice minimal full-functioned social media platform devoted to health-related discussion. Users can track their body-building exercises, diets, and progress; follow friends and chat; post status/photos/journeys on timeline and like/ share/ comment.
Developing a social networking platform in a CMS like Wordpress is nearly hard to impossible while the cost is pretty high. Meanwhile, programming the site in a specific language like PHP is not an ideal solution, in terms of content management, and ease of use. That's why Drupal wins the game with its extendability and a great content management dashboard.
Technology: Drupal 7, Drupal Commerce, Nutritionix Api, Organic Group
Year: 2017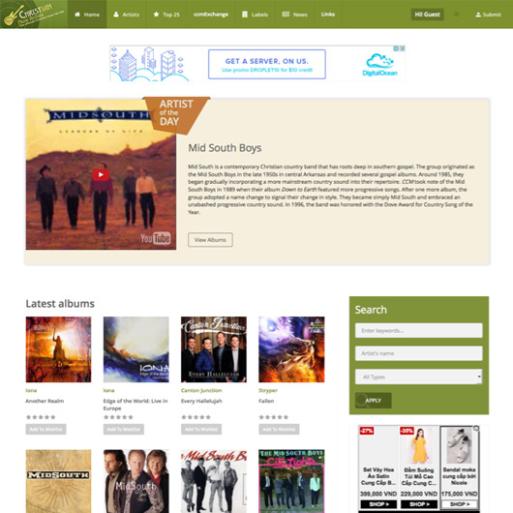 Christian Music Archive
The large Chrisitian Music Archive on the Internet. We redesigned a fully responsive site; developed his site from Drupal 6 to Drupal 7 E-commerce ; and integrated trading, and buying/selling albums that demonstrate their true business. We have solved the challenge of transferring a huge site of database with millions of records and thousands of users, and smoothening a complex flow of users' action with the albums
Technology: Drupal 7, Drupal Commerce
Year: 2015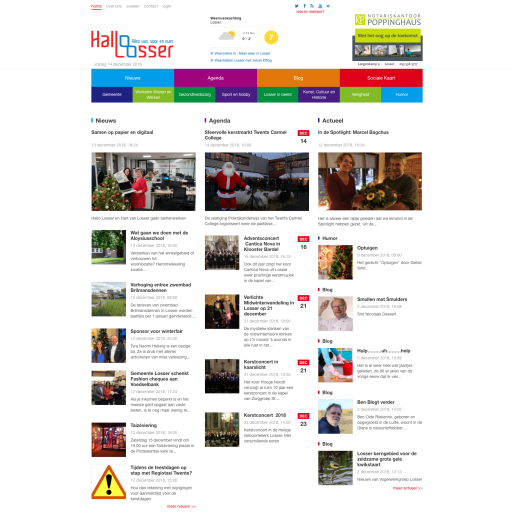 Hallo Losser
We customized and builts lots of new functions for Hallo Losser, a big news site in Netherlands
Technology: Drupal 7
Year: 2017 - 2020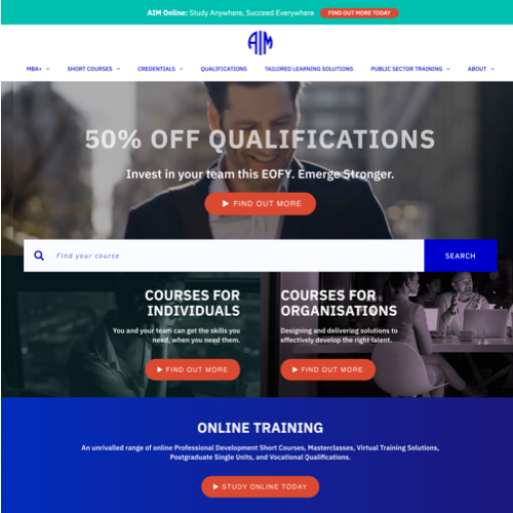 AIM Education & Training
We worked for a partner in Sydney to build Drupal 7 site for The Australian Institute of Management (AIM).
Technology: Drupal 7, Salesforce
Year: 2016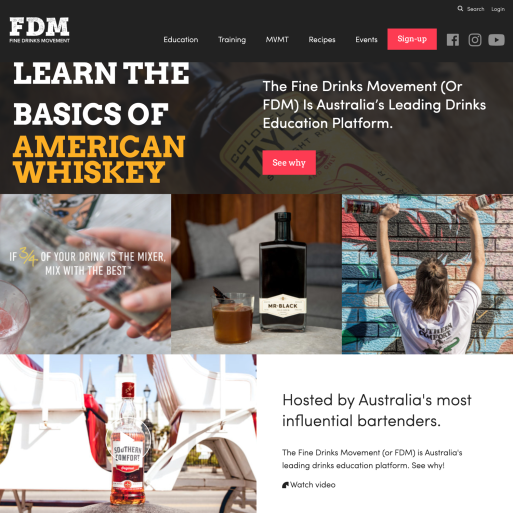 The FDM
We worked for a partner in Sydney to build Drupal 7 site for The FDM - Australia's Leading Drinks Education Platform
Technology: Drupal 7
Year: 2017
Doctor Party
We work for a client via Upwork.com to develop new features and go live the Doctor Party website.
Technology: Drupal 8
Year: 2020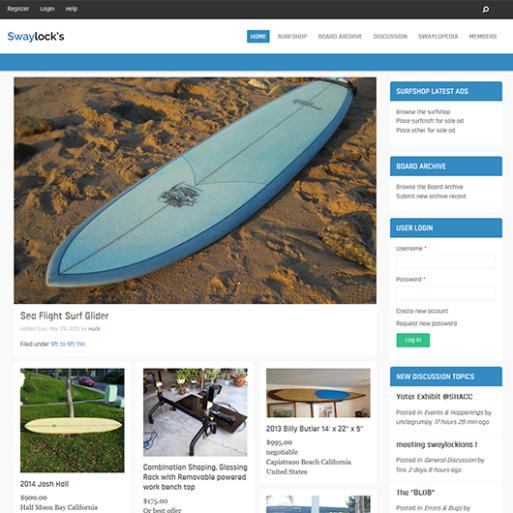 Swaylocks
The top online surfboard design & manufacture forum on the Internet wants to have a redesign of their website. Addressing their needs in great details, we have tried to deliver a more engaging, modern, responsive, and easy to use website. While working attentively to migrate a huge amount of database, we have made their website into a good one up to client's satisfaction.
Technology: Drupal 7, Forum
Year: 2015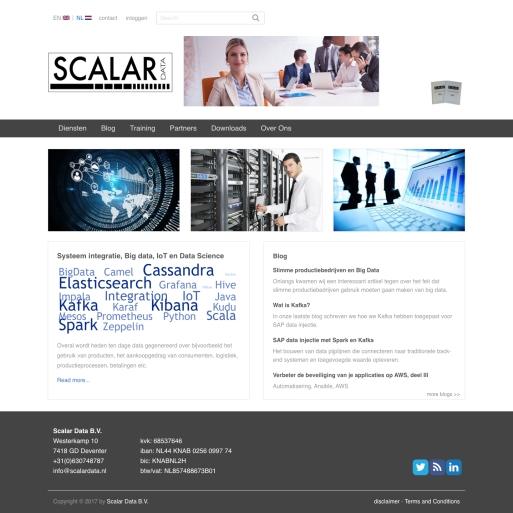 Scalar data
Website of Scalar Data B.V., a young innovative company specialized in services and software development related to system integration, big data, IoT and data science.
Technology: Drupal 7
Year: 2017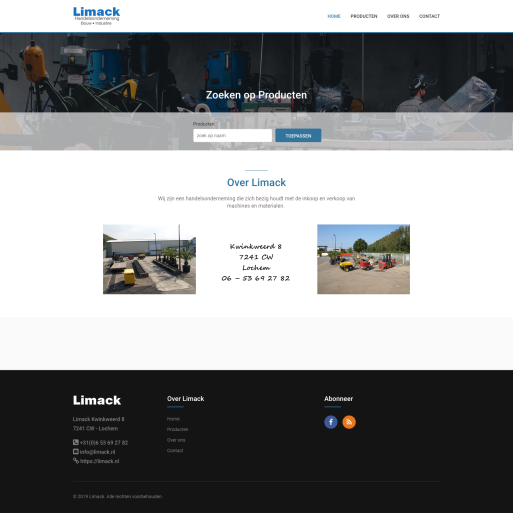 Limack
Drupal 8 site of Limack, a trading company in Netherlands that deals with the purchase and sale of machines and materials.
Technology: Drupal 8,
Year: 2019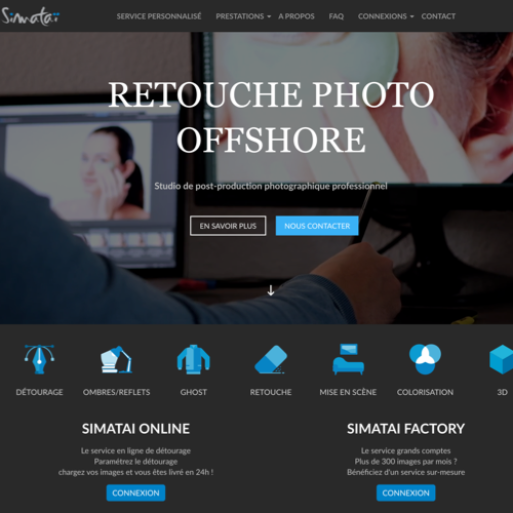 SIMATAI
A Drupal 8 website of Simatai company, the specialist in offshore photo editing.
Technology: Drupal 8
Year: 2020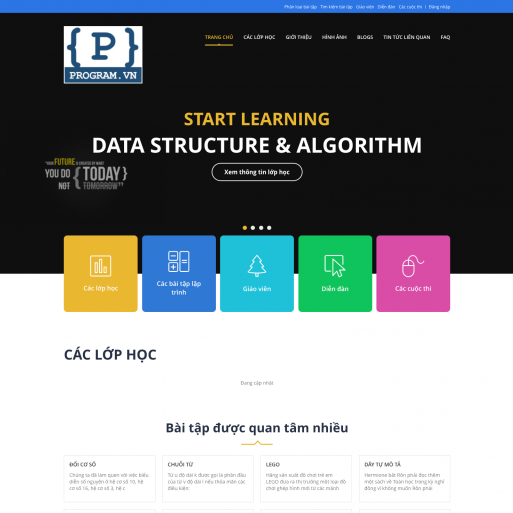 PROGRAM.VN
The website provides information on basic skills training courses for students with IT career orientation.
Technology: Drupal 8
Year: 2020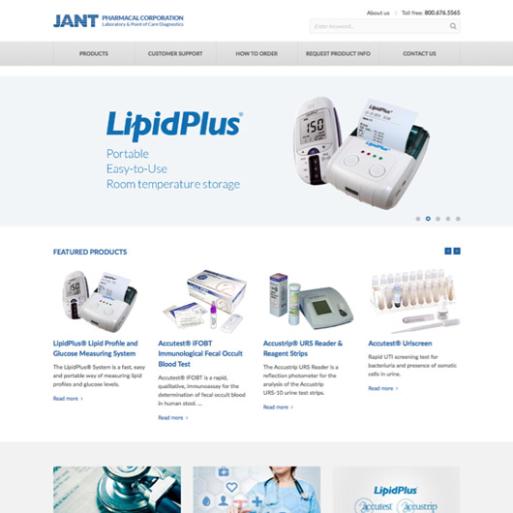 Jant Pharmacal Corporation
We redesigned & developed a drupal-based medical site for a Canada client. Client needed a new website that matches its medical pharmaceutical content. Through pixel website redesign, responsive layout, and agile development, we transformed Jantdx into one that meets the needs of a professional demonstration website for the client and its visitors.
Technology: Drupal 7
Year: 2015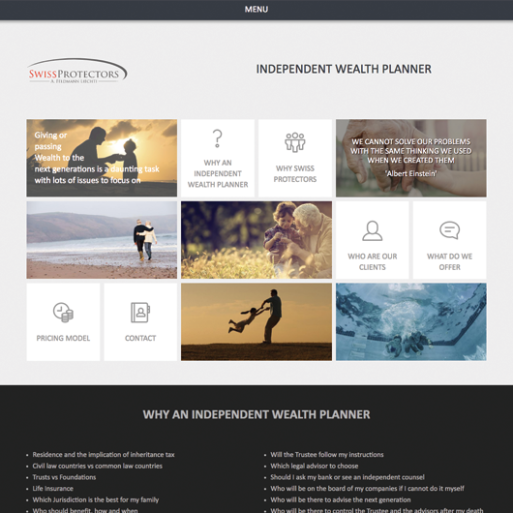 Swiss protector
The client, a consulting company in Switzerland, wanted a quick simple yet professional solution to their consultation website redesign. Within 3 weeks, we worked with them for a minimal one-page fully responsive website that stays true to their business.
Technology: Drupal 7
Year: 2017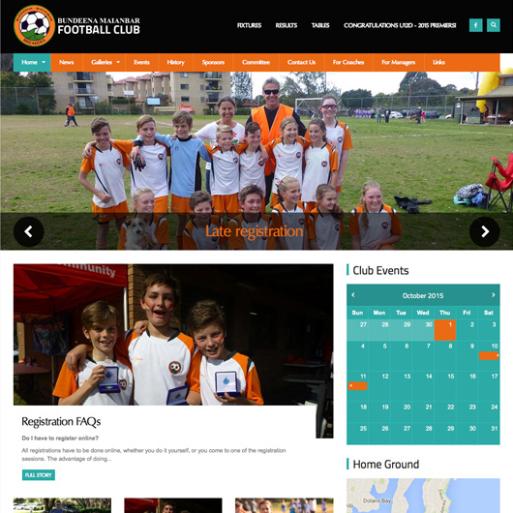 BMFC
[Work with Senuamedia] Bundeena Maianbar is a soccer club for kids in New South Wales, Australia. They want to have a professional responsive website to demonstrate their club activities, and to have a place with information for the club coaches, and managers. Addressing their needs deeply, we have made their websites to their satisfaction. 
Technology: Drupal 7
Year: 2016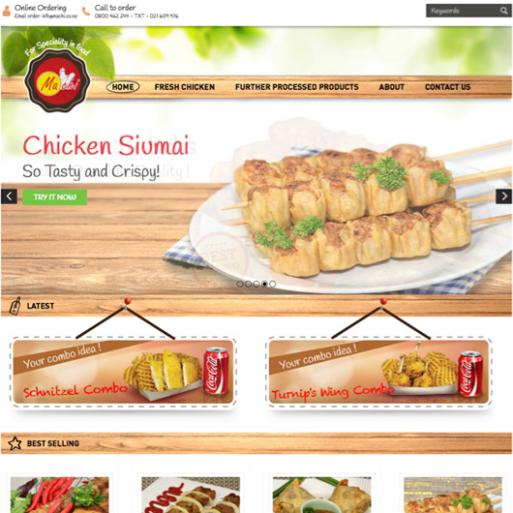 Machi Restaurant
Machi wants a beautiful new website to showcase their chicken dishes where visitors can see the food, and order online. It takes us 2 months to deliver a full-scale website to the satisfaction of the client.
Technology: Drupal 7
Year: 2014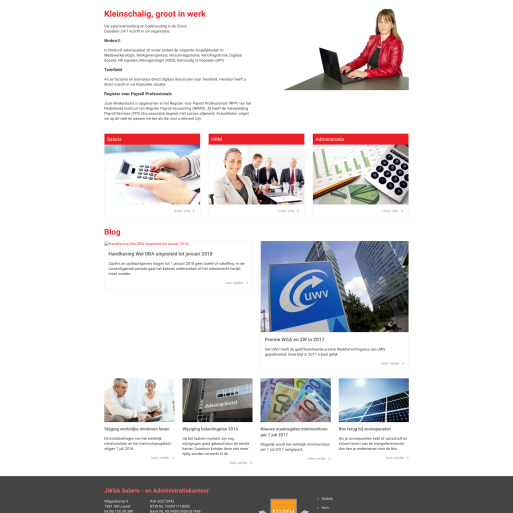 JWSA
We get this project of Netherland client following Halloloser project http://www.hallolosser.nl
Technology: Drupal 7
Year: 2017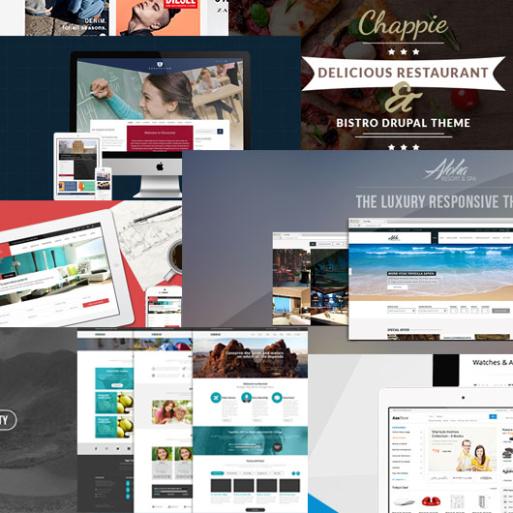 Drupal Themes
With nearly 40 Drupal 7 & 8 themes, which have been used by hundreds of thousands of users globally, we take pride in all of these products which have helped a number of people build their businesses. We handle everything of our templates (from designing, developing, testing). 

Others
And many confidential projects or Theming, developing new features, maintenance, ...
Technologies: Drupal 7, Drupal 8, Responsive Websites, Drupal Commerce, APIs development,...