Categories
Intergovernmental organization / Environment
SPREP - Secretariat of the Pacific Regional Environment Programme. 
SPREP is the regional organization established by the Governments and Administrations of the Pacific charged with protecting and managing the environment and natural resources of the Pacific.
WeebPal built the site on Drupal version D8 and the client upgraded themselves to Drupal 9.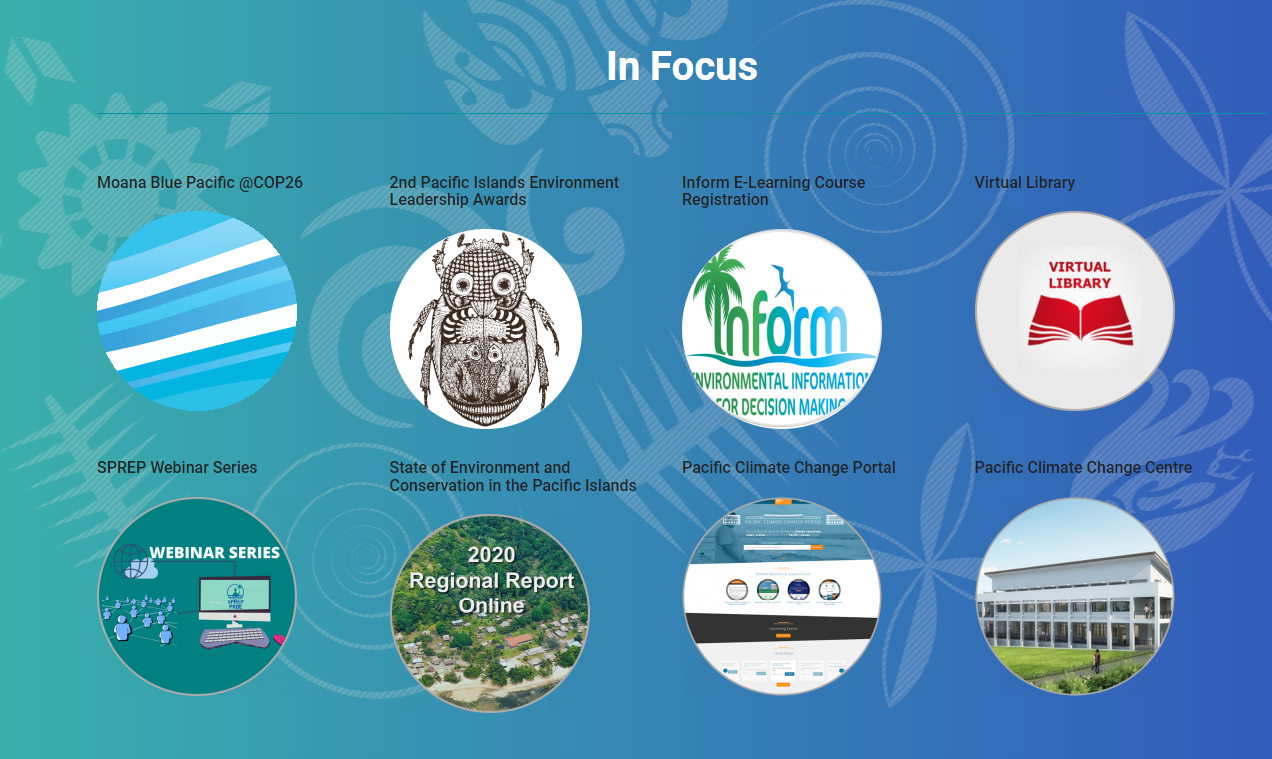 The Challenge
Structure and design must follow requirements and get approvals from client
Make key documents and resources accessible to our target audience
Search engine optimization
Our Solution
Provide a stable and extendable structure, clear and well-content-performed design
Meet the requirement for key documents and resources accessible to the client's target audience
Follow the up-to-date search engine optimization criteria