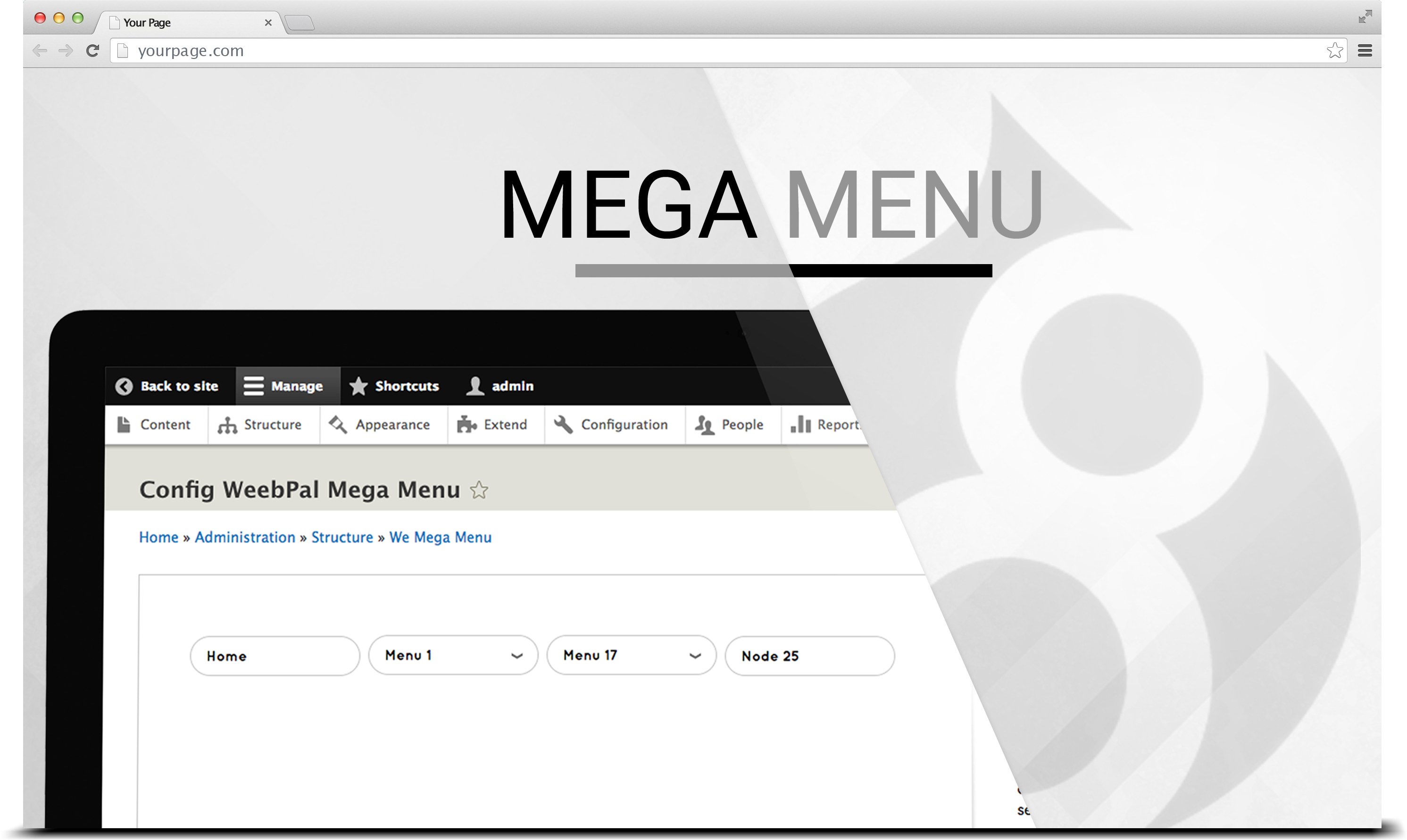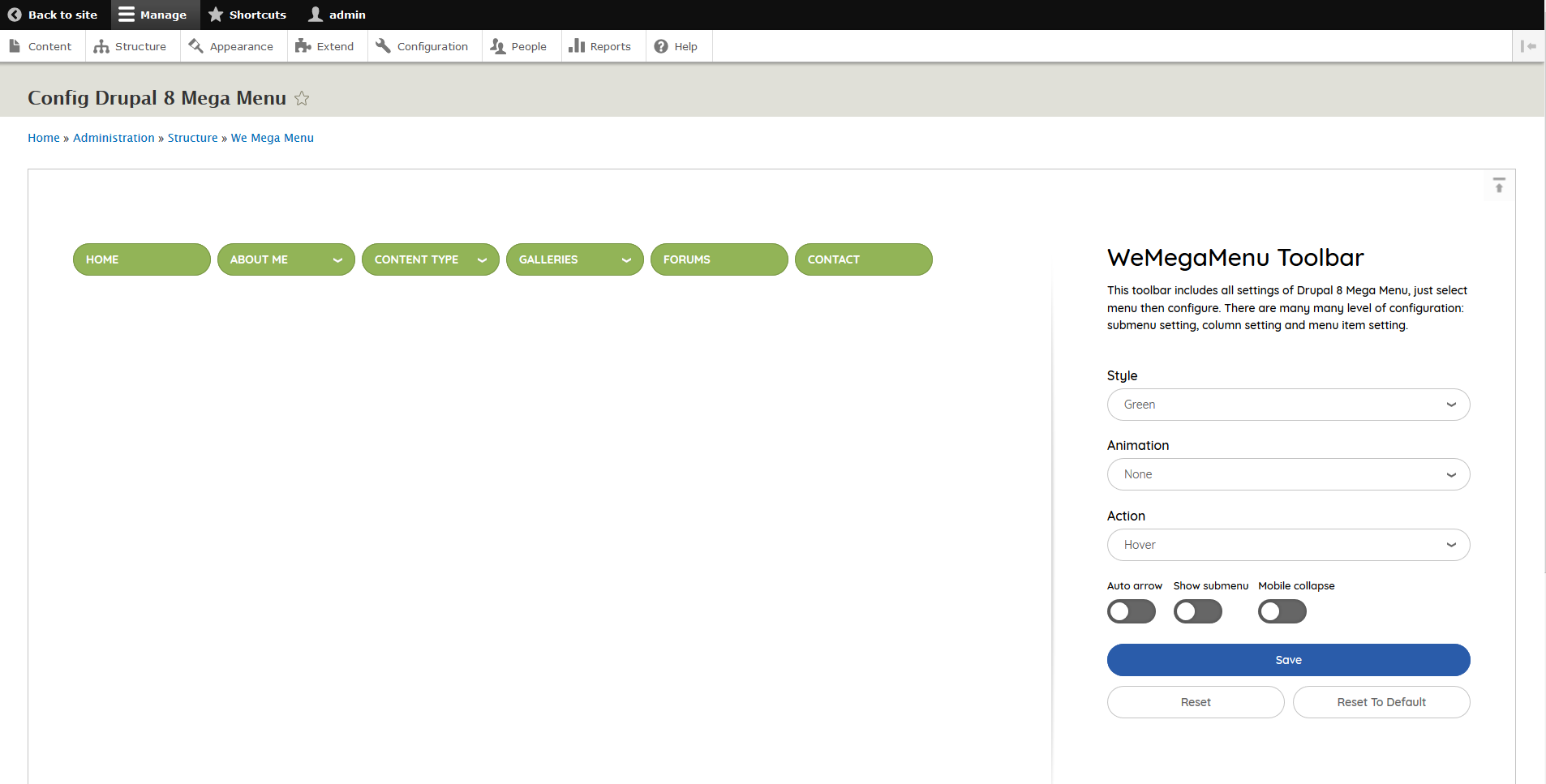 Categories
Contributed Module
Megamenu on Drupal 8/9, contributed module on Drupal.org
Megamenu D8 is born to help D8 Drupal developers with the menu - the first visual part that any visitor will look at upon visiting your website. A great super mega menu will not only help save developers invaluable working time but at the same time gives your website an instant incredible impression on your website viewers.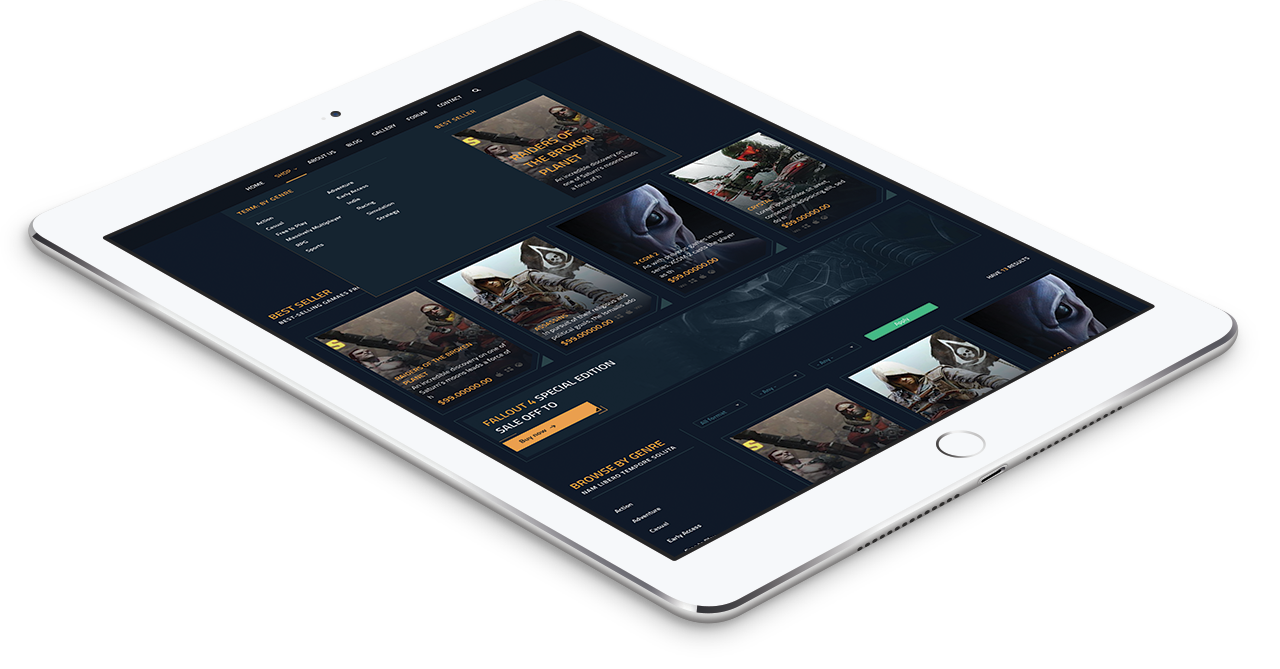 The Challenge
Inherit from TB Megamenu D7, in addition, the Drupal core between D8 and D7 is different
No versatile mega menu module in D8
The default menu of D8 doesn't give developers the ability to custom and bring in ideal results immediately
Our Solution
Create the only D8 mega menu that comes with lots of flexible functions
Inherit from TB Megamenu D7
Well integrated with all versions of Drupal 8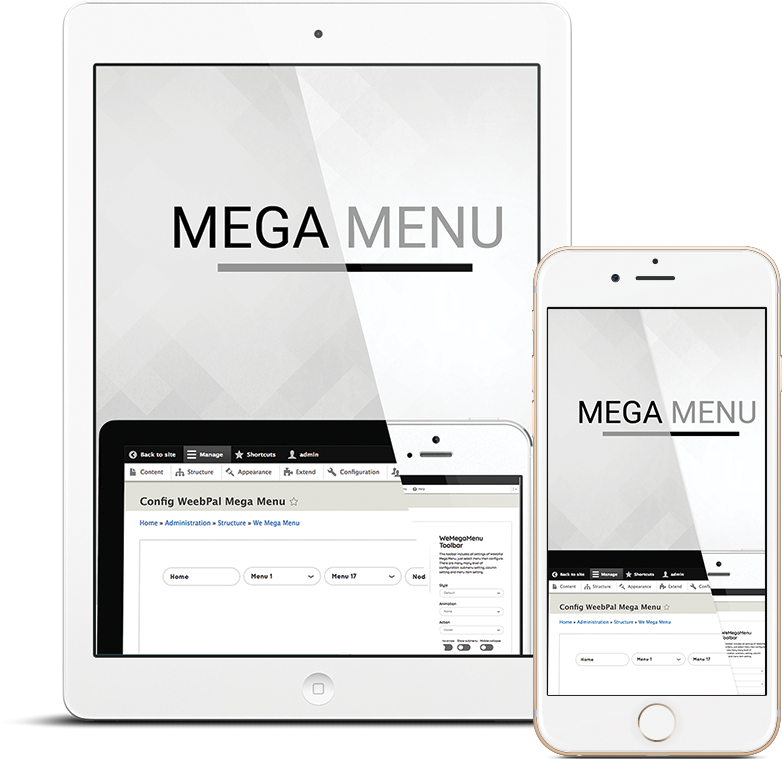 Result
Above is the introduction of We Megamenu. Visit Drupal.org to get the module and click here to see the guidance.