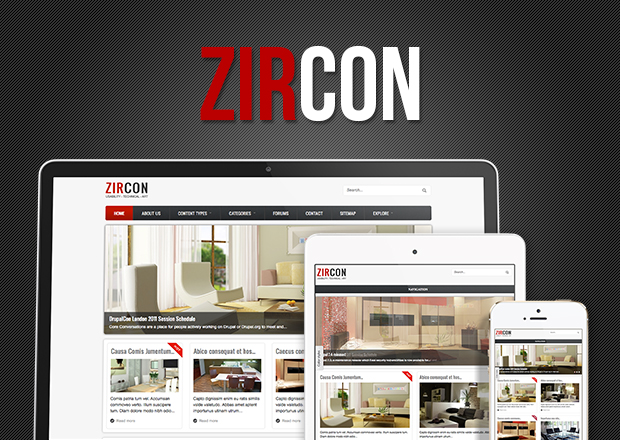 Zircon is the first theme published by WeebPal, and also the widely popular theme we've created for The Drupal Community so far. It's been two years since we first published. And there's been Zircon II, and Zircon Drupal 8 launched, but Zircon still remains the prominent theme by us. We've received a variety of positive feedbacks for it.
Why Drupal was chosen:
Drupal is our strength. We've developed nearly 30 Drupal Themes until now. Plus, using Drupal 7, we are able to build up a complete website that is highly usable, easily configured with Blocks, node, region, views, Drupal core, and integrated modules. This will create an excellent website template to build whether your company website or a personal page for Zircon.
Describe the project (goals, requirements and outcome):
Goals
Since this is the first theme we created in 2012, and we have little reputation back then, so our goal in mind was to contribute to the community. To help, and bring value to other people is what makes people remember us. In order to do this, we have to create a really good product, that not only helps build a website, but it has to look good, and highly convenient.
Challenge
The most difficult challenge for us when creating Zircon is due to our intention for a multipurpose theme used for a small business, personal blog, minishop, forum with high usability, we have to figure out how to design and integrate modules for this purpose. Also, we have to make careful consideration to use which class, structure strictly conforming to best practice.
Sites made with Zircon
There're a lot. Tracking by the number of downloads on both our website & on Drupal.org, we've accounted for over 30.000 downloads. Nearly 3000 sites are reported using Zircon.
We will bring you some good examples – some sites with good traffic, and page rank.
Key modules/theme/distribution and why they are used:
During the time we created Zircon, Drupal 7 was the latest version, and it is still the most used version now. So, besides all of the core of Drupal 7, we've taken advantage of other modules. Here're some key ones, and the reasons for them
Nucleus Zircon is built based on Nucleus basetheme frame because it supports layout fairly well and allow us to customize it.
Slideshow It provides various animation types for uses, and can be integrated with Views, and available modules.
Megamenu This is an impressive Drupal module to create menu
jCarousel Jcarousel, a content slider, allows showing many contents and scrolling type
Quick Tabs A very flexible tab, which can be put anywhere on the website.
Forum This is a Drupal core, but we use it in Zircon so that users can have a supporting forum for themselves
Project Team
Four members of WeebPal (1 developer, 1 front end, 1 designer, and 1 QA/QC) are involved in this project.
Zircon Screenshots
Image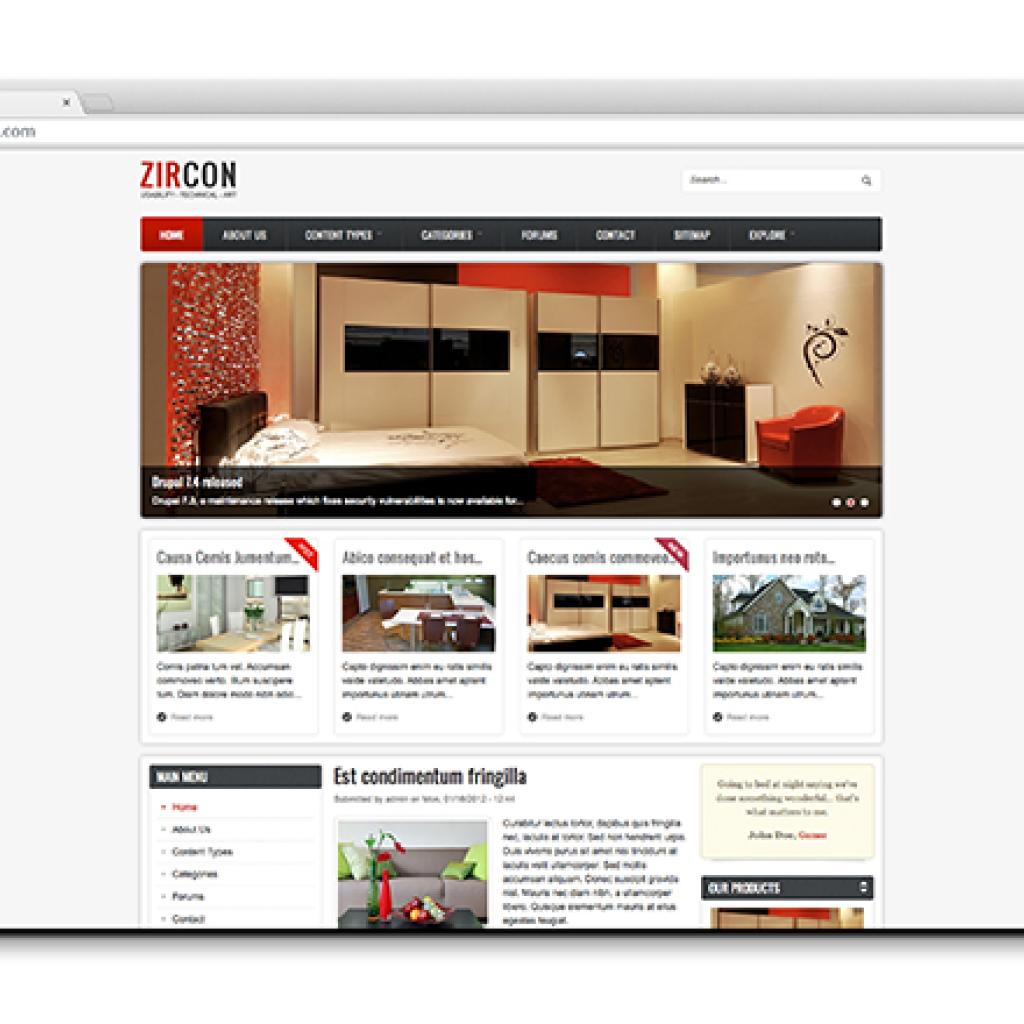 Image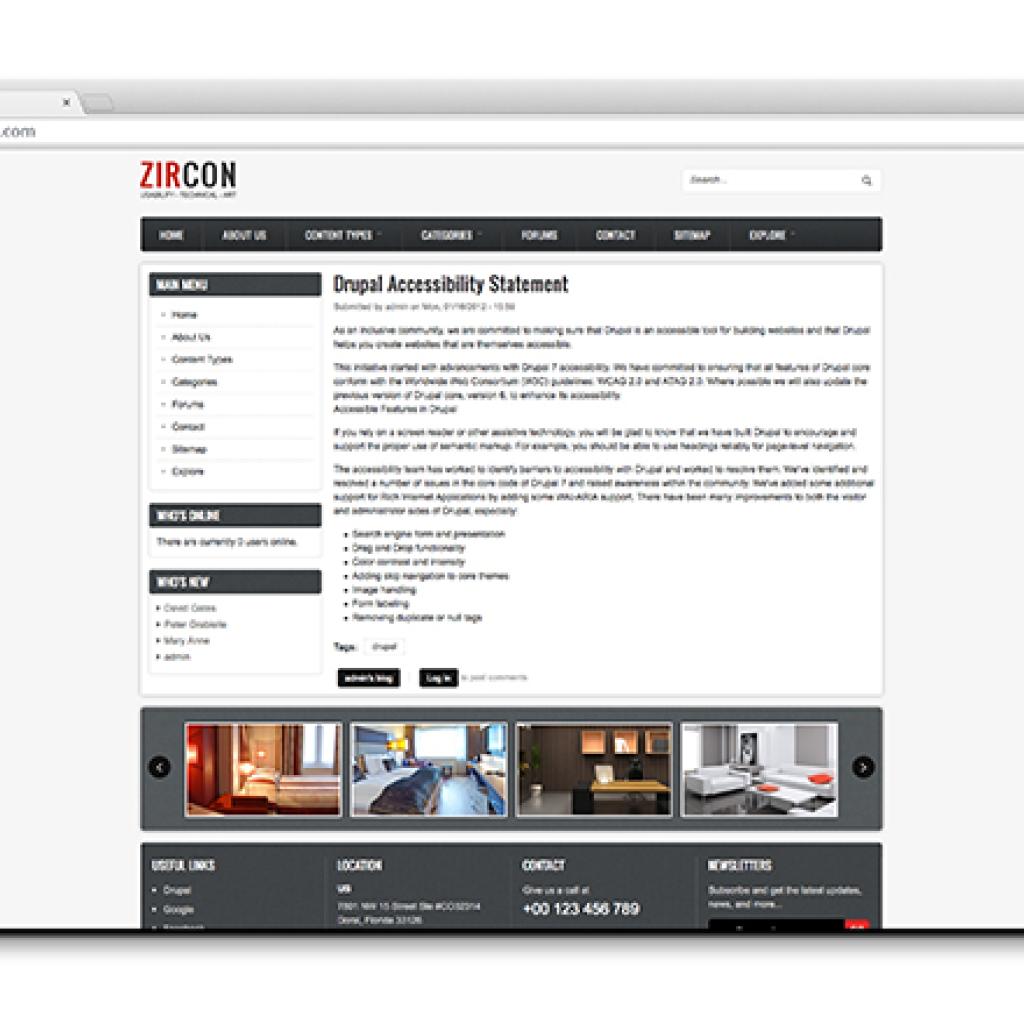 Image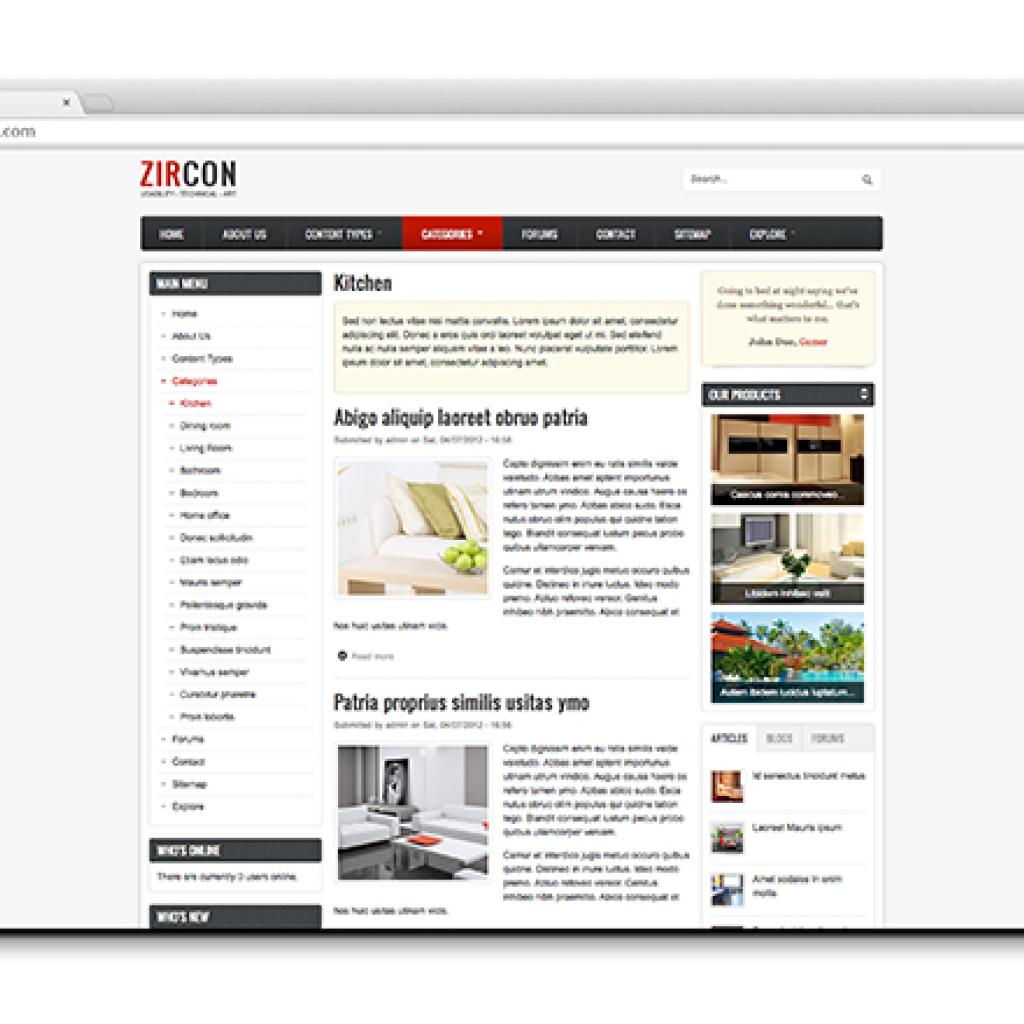 Image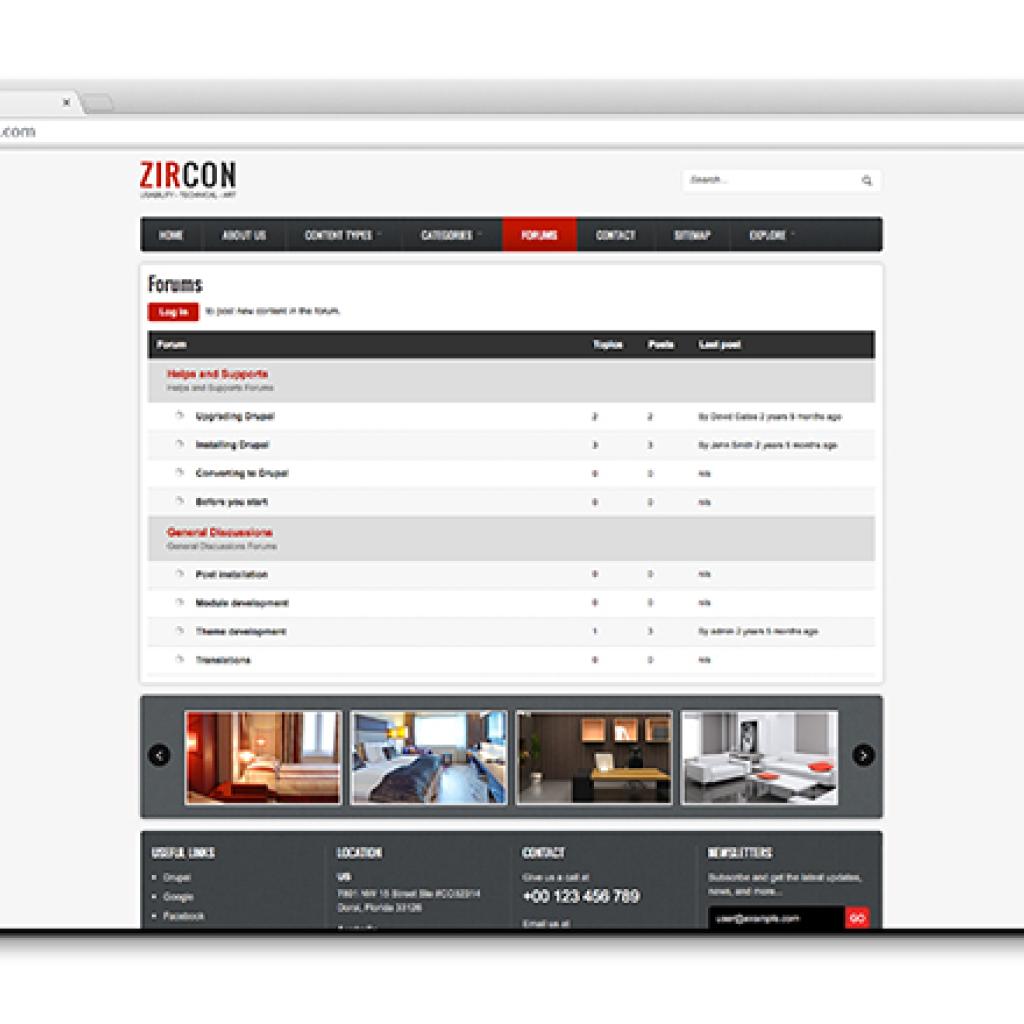 Image