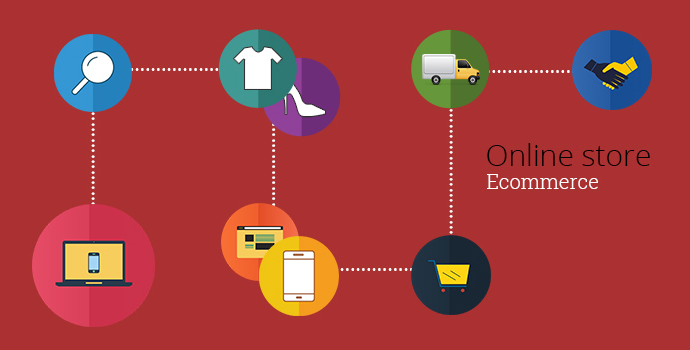 How many times you as a new webmaster, or even an experienced developer, are in two minds about
What open source content management system (CMS) would be the ideal option for my ecommerce store?
It is not a piece of cake considering that there's myriads of CMS. And in terms of CMS & platforms for an ecommerce website, there comes a bunch of excellent candidates: Wordpress, Joomlart, Drupal, Magento, Pretashop,…
But in this post, I'll talk only about: Wordpress, Drupal, and Magento.
Theses three are the top options for an online store with the most usage over the Internet.
Wordpress
The most prominent CMS so far. According to w3techs, Wordpress constitutes 61.1% of the CMS market share. It is widely used due to its friendliest CMS. Users with no prior technical experience can work with no difficulty. In terms of ecommerce features, there're lots of plugins and toolkits to integrate: Woocommerce, WP-ecommerce, Cart66,…
However, the downside is that if Wordpress is easy to use for non technical users, it has some limitations for developers. If you want to change your website, you'll find it less flexible to do than other CMS. For blogging, wordpress could be the best, but for a bigger system, and an ecommerce site, it does has restrictions.
Another setback is that it'll make you buy plug in extensions for important features that you need while those in are free in Drupal & Magento.
Magento
Naturally, Magento is not a content management system (CMS). It's an ecommerce platform. So everything of Magento is built to serve the purpose of an online store. It has great options to manage products, prices, taxes, database and so on. So, if you do want only a website of online shopping, it's an excellent choice.
However, Magento does has a learning curve. If you want to do and custom your website, it takes time to learn. You can hire a Magento developer to do it for you. But the cost is not cheap.
Another point is that since Magento is not a CMS, it falls behind in content management. If you want to run a contest, build a blog, a community, and integrate some non traditional features for your website, you'll find that Magento is hard to do this. You may think about installing another CMS for your blogs of your magento store, but always consider the hassle (time, money, the difficulty to manage two different systems of your websites).
Better version of Magento is not free (Magento Go – $180 – $1500 per year (billed monthly) and the best version with integrated content management system – Magento Enterprise with $15,000 / year is not for those with a tight budget. For a small business, you will find it costly, and there're many features of the super package that you don't even want for your ecommerce site.
Drupal
Drupal is a powerful and flexible platform, the 3rd most used open source CMS. Compared with Wordpress, it has a learning curve, yet it is far more extendable than Worpress. To start an ecommerce site on a Drupal platform, just install Ubercart or Drupal Commerce, two of the best extensions for a shopping site. You can create a blog, a forum, a community and many function for your store with high usability and convenience.
And we believe that for a small & medium online business, with not much budget, an integrated platform Drupal Ecommerce - Drupal with Drupal Commerce or Ubercart is the best solution.
Here're our top Reasons:
Good content management. Drupal is by nature an open source CMS. So every features of content management can be done absolutely well with Drupal. About why your online store needs a content management functions, I'll elaborate in the Marketing reason.
An integrated platform of a store and a strong content management. As I said earlier, for standalone ecommerce platform like Magento, you have to install another decent CMS to work with content. However, there appear disadvantages – the time and money to learn, develop, and manage the 2 different systems; the obstacles to render their appearance to look similar. This is where Drupal rises. Drupal is by nature a strong content management. With its flexibility and enhancing, you can do find it highly convenient working with both your shopping features and the content.
Drupal is praised for its structure, its extendability. With the core Drupal entity in conjunction with Views module, any content can be created. You can embed fields in it (image, text, videos, link, and no limitation). Any content can be displayed on your site. For example, you can create a product listing with images, slider any place on the site. Drupal can take more configuration than either Magento or WordPress, but it is more extendable.
Drupal is free. I'm talking about the essential modules. If you need the extensions for your Drupal shopping site, just go along with all the free modules. And you have more than enough for your ecommerce site - Rooms, Commerce Marketplace, Commerce product display manager, Olark,… Meanwhile for your Wordpress site, you'll have to pay for lots of plugins. For example 'Product Slider Image Carousel' is sold for $49 while you can build it in Drupal easily using a Views Slideshow, Field Slideshow, or jCarousel. Ready! plug in which brings in the rating system costs $29 while you can install it for free with the Fivestar module in Drupal.
Easy third party and external system integration. This is the core strength of Drupal. Drupal modules have been built so that it can interact to one another and connect with the Drupal core firmly. With this in mind, Drupal Commerce and Ubercart are integrated in the highest level with Drupal. This thereby brings in a magnificent experience for your shopping site. And If you need to connect your ecommerce to Paypal, 2checkout, moneybooker, Mailchimp, Amazon, Google maps, Google Analytics, they are all there to be integrated within a few minutes.
It takes time to learn. That's the way it presents itself as Wordpress is for non technical users, and Drupal is for developers. It's partly true but Drupal is not so hard as it seems since Drupal 7 has been much easier to learn compared to earlier versions. It's worth educating yourself in the long term when you have comprehensive knowledge and power to manage your store. Also, you've had more than enough material on Internet with some google searches. If time is a valuable asset, hire a Drupal developer. The average hiring cost is much cheaper than hiring a Magento developer.
Simple Marketing. It is important to remark that your ecommerce website is not just an online store. Looking for a long term strategy, there should be a content marketing plan– a blog with frequently updated contents, and a comprehensive SEO for your store and the content. Wordpress has some restrictions in its own commerce features, and flexibility while the free version of Magento is limited in content management and you have to install another CMS on your store. With Drupal, you have a much easier time working with content & the shopping cart without having to handle the SEO plans, website analytics,… in 2 different systems.
High security. For an ecommerce website, it is absolutely important. Drupal is rated very high in terms of security. Take the White House as an example. It is built on Drupal. This CMS informs the users common security vulnerabilities, and bring them security reports. Dig into this article to know further.
Every CMS and platform has its own strength and weakness, and sometimes choosing a specific one lies on to our interest. It is the CMS you love, and have the most experience with.
But take our liking away. Based on our experience working with clients, and the CMS, we can assure that: You need a small, and medium ecommerce business. You treasure flexibility, extendable configuration, and an ease for content, and marketing. Then Drupal can't be missed.