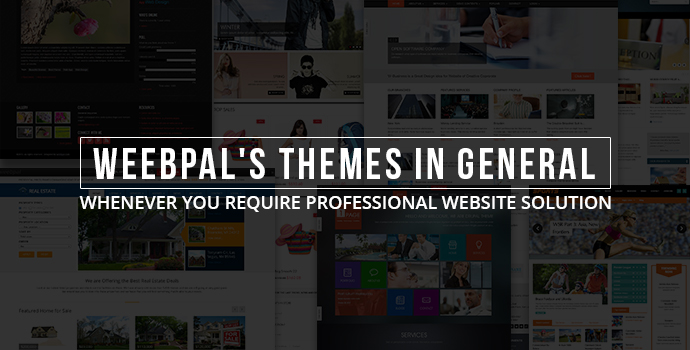 "Having a flexible, powerful and reliable web platform is one of the most important aspects to any new Internet based endeavor." - David Mercer, Business Insider
This is the very reason of WeebPal's mission: To develop Drupal-based web solutions that can meet with specific needs of those who consider online platform as a crucial channel to help them build brand image, increase brand awareness, engage customer incentives, and drive sales performance.
At WeebPal, we have created a process that enables us to tackle business challenges, propose and implement solutions to ensure the highest qualities. Therefore, we offer FREmium (free and premium) themes including of built-in solutions with immediate distribution, elegant designs and optimal usability to our customers beside the other services.
In August 2012, we released our first-ever product named Zircon. Zircon has a simple, responsive and multi-functional layout that can meet with various customers' requirements. With Zircon, everyone can build a personal or corporate website or any other kinds that they want with no cost. So far, Zircon is one of the most popular products developed by WeebPal. And this encourages us to keep on doing what we started to do.
For nearly one year later, in May 2013, we upgraded Zircon to a premium version named Zircon II and it immediately became our next gorilla. Zircon II has new improvements on user interface and usability in comparison to our first version: lighter, sharper design, more friendly usage process with full support package. We also provide guidelines on how to use both versions of Zircon together with products delivery.
Following the success of Zircon, we introduced two more free themes "iShopping" and "Hotel" also in August 2012.
iShopping is an e-commerce web solution enabling small-sized business owners to bring their shops online. iShopping has a lean design, friendly user interface and Uber-cart technology that will help customers find what they want whenever they need it without any distractions.
And with Hotel solution, we aim to bring exclusive experiences- virtual look and motions- to customers of hospitality companies even before they arrive to their hotels or condominiums. Elegant, stylish, Drupal Commerce-based and easy to customize, we believe this is where technology and fine arts cross-path.
When it comes to our attention that students usually get bored with the old-fashioned school website they are browsing, we decided to release "Education" theme in November 2012.
With WeebPal's Education theme, school webmasters can equip their site with fresh look, friendly user interface, professional image and academic functions like e-learning system with Twitter Bootstrap.
And guess what? It is free!!! Because we would love to support educational organizations.
"Corporate" is not just another ordinary free template from WeebPal. In fact, Corporate theme brings a professional web layout with light design, multi-color tone and clear information presentation based on Bootstrap framework. This is an ideal theme choice that help corporate website stands out of the crowd.
At WeebPal, we believe that a blog should reflect a person's true characteristics. That's why we announced premium theme called "Personal Blog" back in March 2013. You will find various modules with desired functions to build up your blog. It may seem a bit complicated at setup process for non-Drupal users, but after that, you will be more than satisfied when it comes to usability, maintenance and customization. Try and get amazed by Personal Blog's unlimited possibilities!
WeebPal's "News" theme is a highly recommended web solution for those who want to build a news portal or online magazine. No more boring layout, no more messy information, News offers new structural page allocation and colorful graphic design that will appeal your audience in a very nice way.
To conclude, building a website has never been easier thanks to the boatloads of CMS full-pledged platforms like Drupal. However, creating a website that does something out of the ordinary and meet with your needs can be entirely impossible without cautious and serious consideration.
So, whenever you require professional consultancy, WeebPal is just right there for you.
_________
* David Mercer, "How Hard Is Drupal to Use", Business Insider, July 29, 2011