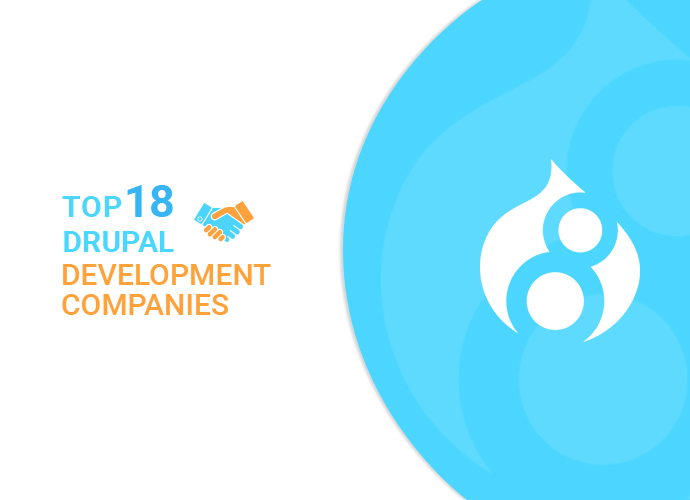 If you are looking to hire the top Drupal development companies, then there are several factors you will want to keep in mind. Start by asking exactly what you want the company to do for your company as different Drupal companies specialize in unique areas. Think about rather you are hiring for a one time project or if you are looking to establish a long-term relationship. Regardless of why you are needing a Drupal development company, you will want to consider these top entities
1. VIG Industries
With more than 600 clients, VIG Industries is one of the largest Drupal companies. Some of their clients include Subway, ACE Hardware, and Circuit City. In addition to Drupal services, this company offers web design and development. The company maintains offices in California along with the United Kingdom, Australia, and Canada. This company offers services for businesses regardless of their size. Since their founding in 2006, they have grown to produce over $5 million in revenue each year while keeping their pricing very low. This company employees over 150 full-time employees to service their accounts.
2. CommonPlaces Interactive
Since its creation in 1996, CommonPlaces has been the choice of over 500 companies including Staples, Kabbalah Centre, Epsilon Agility and the Council of Residential Services. In addition to Drupal services, the 17 full-time employees also offer Ruby on Rails development and web development. This company produces about $950,000 dollars in revenue, and they are headquartered in Manchester, New Hampshire. The software developed by this company was used to found LinkedIn.com. Mid-range prices are paid for most Drupal services at this company.
3. Magic Logix
Based in Carrollton, Texas, nine full-time employees work at Magic Logix with clients including Marriott, FedEx and Whole Foods. In addition to being a top Drupal company, this corporation offers Joomla development and Magneto solutions. This company produces about $1.3 million in revenue, and they are ready to handle any size project. One of the reasons that companies often cite for hiring this entity is its mid-range pricing.
4. ImageX
Vancouver, Canada, based ImageX is a full-service Drupal agency. This company tends to focus on working with higher education institutions including Indiana State University and Arizona State University. The company also works with Warner Brothers Records. The company hires about 25 full-time employees in Vancouver including an executive team of five people headed by Greg Hilton. In addition to Drupal services, this company works with all aspects of web design. They generate in excess of $10,000 of revenue annually.
5. Allied Technique
The 45 full-time employees at Seattle-based Allied Technique generate about $2.8 million in revenue each year. Walmart and Microsoft are both customers of this firm that was founded in 2008. In addition to Drupal development, the specialists at this company also offer Magneto solutions. This company headed by Andrew Ngau also goes by Allied Computers. Mid-range prices are charged to most companies who hire this entity.
6. OpenSourcery
The 13 full-time employees at Portland, Oregon, based OpenSourcery generates about $1 million dollars in revenue annually. The Oregon State Fair, Wellgram and 24-7 Townhall are clients of this company. This company that was founded in 2004 also specializes only in Drupal development. Expect to pay about average prices when dealing with this company.
7. Unleased Technology
Generating more than $25,000 of revenue annually, the team at Unleased Technology focuses on helping companies build websites and hosting them. Expect to pay about $125/hour for their services. This Columbia, Maryland, based company focuses on working with many different non-profits.
8. OpenCircle Technologies
Since its founding in 2000, OpenCircle Technologies has specialized in Drupal development along with Zend Framework and Magento services. Customers who want extreme confidentiality will want to talk to this company because they will not release their customer list. This company's two employees based in Mill Valley, California, generate about $114,500 in revenue each year by charging medium rates.
9. LevelTen Interactive
Originally founded in 1999 as LevelTen Design, this Dallas-based company works to provide customers with interactive websites along with Drupal. Some of this company's notable clients include the Kimbell Art Museum, Abilia and LiveHappy. This company has three full-time employees and generating about $7 million dollars annually in revenue while charging industry-average rates.
10. Appnovation Technologies
Specializing in web development along with Drupal, Sesame Street, HolaMun2 and Nerve are all customers of Appnovation Technologies operating offices around the world. This company with two full-time employees generates up to $1 million in revenue annually. The first Appnovation Technologies office was opened in 2008. Potential customers of this company can expect to pay a medium rate.
11. Achieve Internet
One of the oldest companies to work in Dupont development is Achieve Internet. This company based in Chicago generates about $1.5 million in revenue annually working for companies like NBC, Universal, and Experian. If you are looking to combine Dupont services with web development at a firm charging low rates, then this company may be the right one for you.
12. August Ash Inc.
Since 1999, August Ash Inc. has been providing computer services including Dupont development. The two full-time employees generate about $180,000 in revenue annually. The Minneapolis-St. Paul Airport based in this company's hometown of Minneapolis is one of their customers along with Grace Point Church and 3 M are some of this company's customers. The company provides search engine optimization and other web services usually charging medium rates for their services.
13. Icreon Tech
Since 20i00, customers including have been trusting Icreon with their Drupal development needs. About eight New York City-based employees earn approximately $1 million in revenue annually with about 50 percent of it coming from Drupal services and the other part coming from other web development services. Some of their top clients include Fox, Pepsi and Kenya who may have chosen this company because of its mid-range prices.
14. Cheeky Monkey Media Inc.
Almost 90 percent of all work that Cheeky Monkey Media Inc. completes is Drupal while they do a very small bit of web development. This Kelowna, Canada, based company delivers top-notch results while charging a lower than average price to companies like government organizations, non-profits, and educational programs although the company keeps their client's names private.
15. Blue Fountain Media
Open Campus, Service King, and Luxor are a few of the satisfied customers at Blue Fountain Media who is based in New York City. This company has about $16.1 million in revenue annually earned by about 85 full-time employees. Amazingly, this company where Gabriel Shaoolian is the CEO opened in 2016, and it charges lower than normal prices.
16. Mobomo
Generating more than $50,000 in revenue annually, Mobomo focuses on a variety of services including Ruby on Rails, UX/UI design, data visualization, AngularJS, Node.js, Backbone in addition to Drupal. This company that employees more than 50 full-time employees is based in Vienna, Virginia. It has been serving customers including the United Service Organization, Gallup and the United States Navy since 2007.
17. Lullabot
Customers like TheaterMedia, The Grammys, and Martha Stewart Living brag about the services they receive at Lullabot including their Drupal services and their website redesigns. This company based in Providence, Rhode Island, where they generate more than $10,000 in revenue annually. This expensive company hires about 15 employees who each have many years experience in the industry.
18. Ciklum
Micron, Just Eat and Thomas Cook has all trust Kyiv, Ukraine, based Ciklum to provide Drupal and other web-development services for them. This very inexpensive company generates more than $25,000 in revenue annually while hiring freelancers around the world. The company focuses about 25 percent of their time on Drupal development where it is known for its extremely fast turnaround and creative solutions. These 18 companies have unique focuses within the Drupal industry. Remember to talk to them to see what they can do for your company. It is usually best to start with an evaluation pointing out what you are doing right and then open up a conversation about how they can help you meet your company's goals. These top firms will have their own ideas, so talking to several of them can often be the best way to choose the one meeting your needs the best. While these firms all have talented employees, you will often find that you click better with one than with the others.