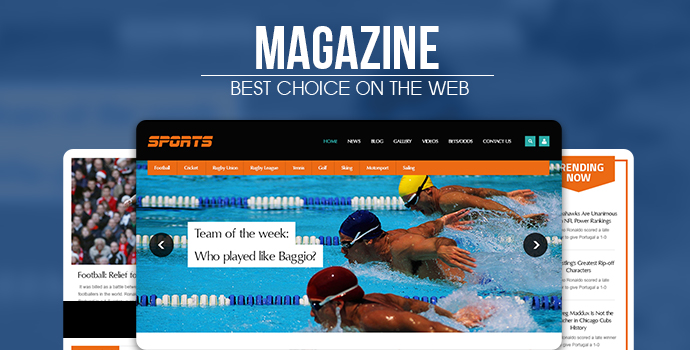 Magazine is by all means one of the best themes Weebpal team has created so far. There're the News theme before Magazine, both with the same purpose to provide an information channel for users. But with Magazine, the design is more subtle and elegant. And there're more integrated modules compared with News.
After all, Magazine is not limited to a news or a publishing site. This a multipurpose theme, which can be used either for a business wishing to set up a company website or individual desiring to bring out a Blog, or an information channel.
Image
Homepage
Image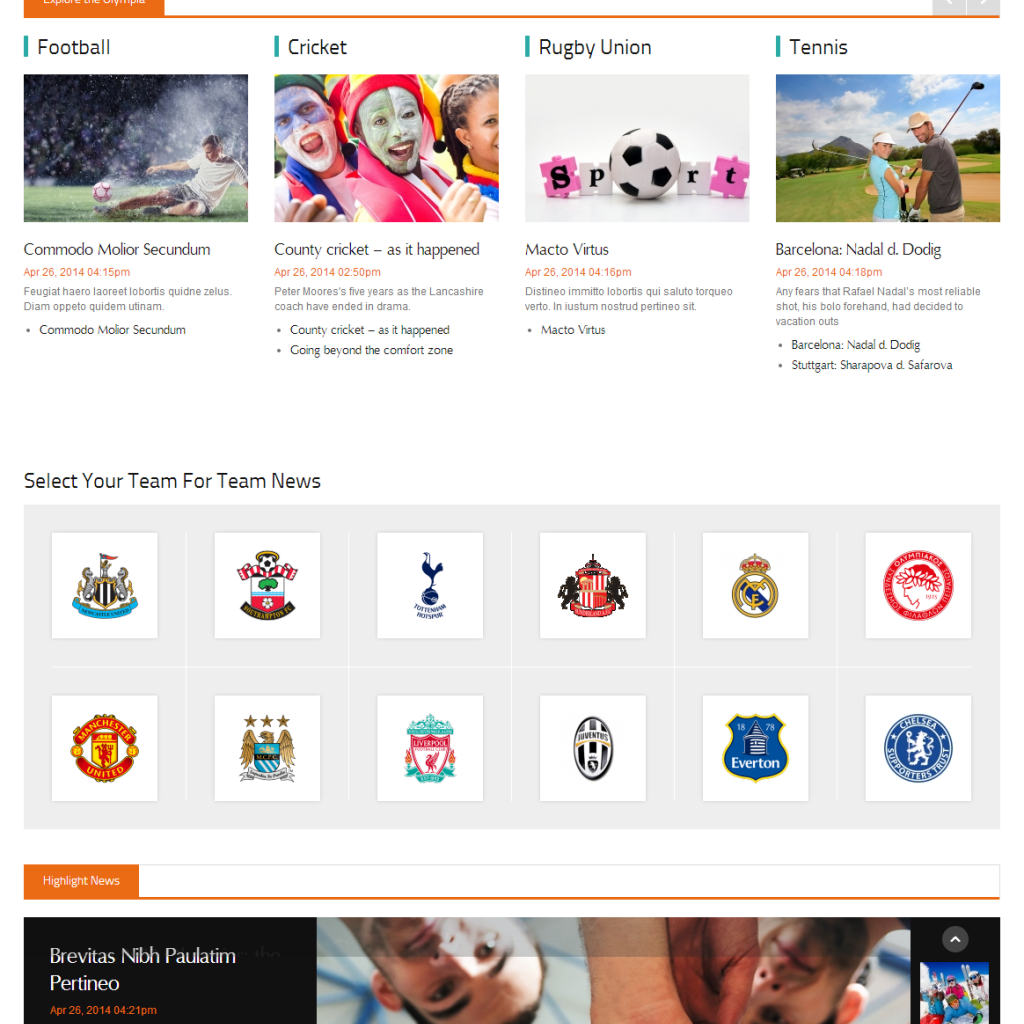 At first look, the design of Magazine Homepage, which is the same as other pages, is boldly styled. There're few integrated colors but they contrast and blend well together. The text is comfortably visible, contrasting the background. Homepage also gives us a sense of a media-rich site with images, videos, slider, social networking accounts. Though, this is a news site with a variety of titlesn and details, the blocks & regions are organized well in place, creating a simple and minimal feeling.
Gallery & Videos
Image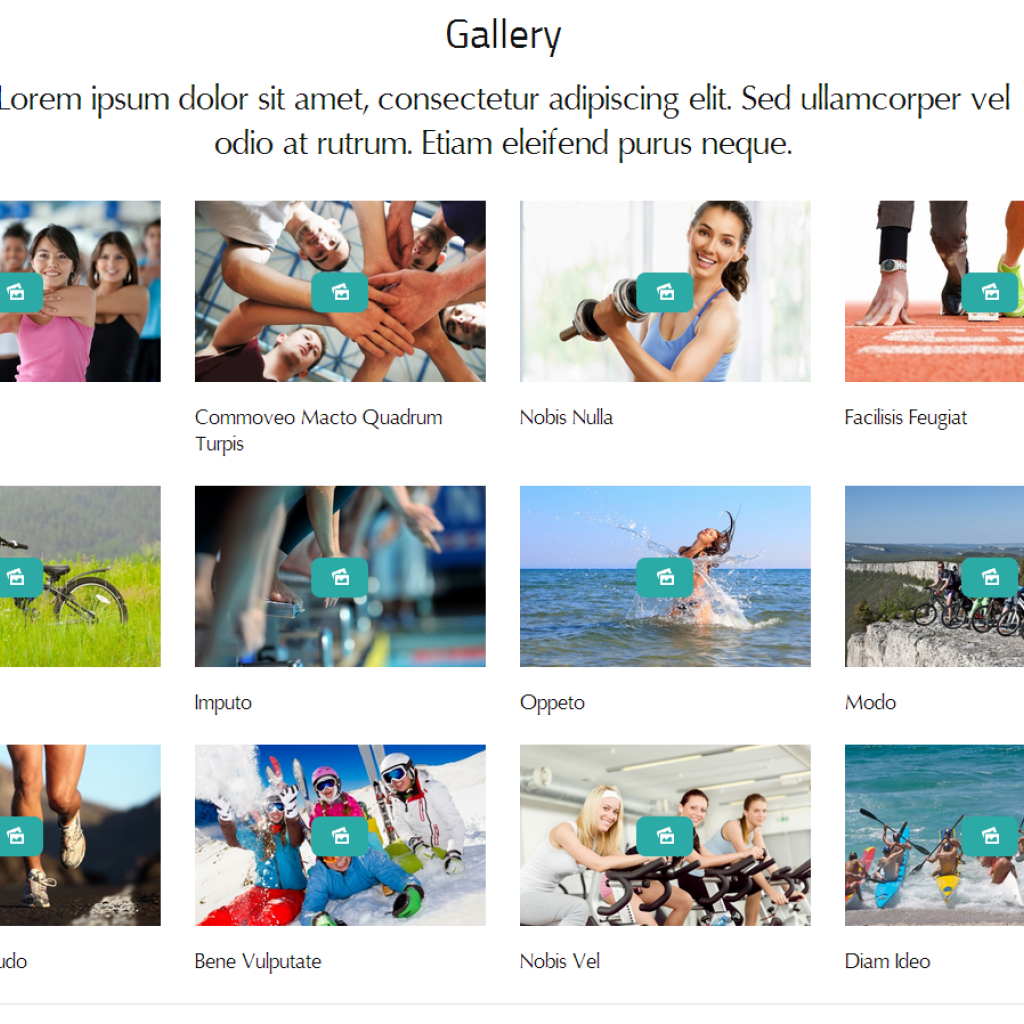 Image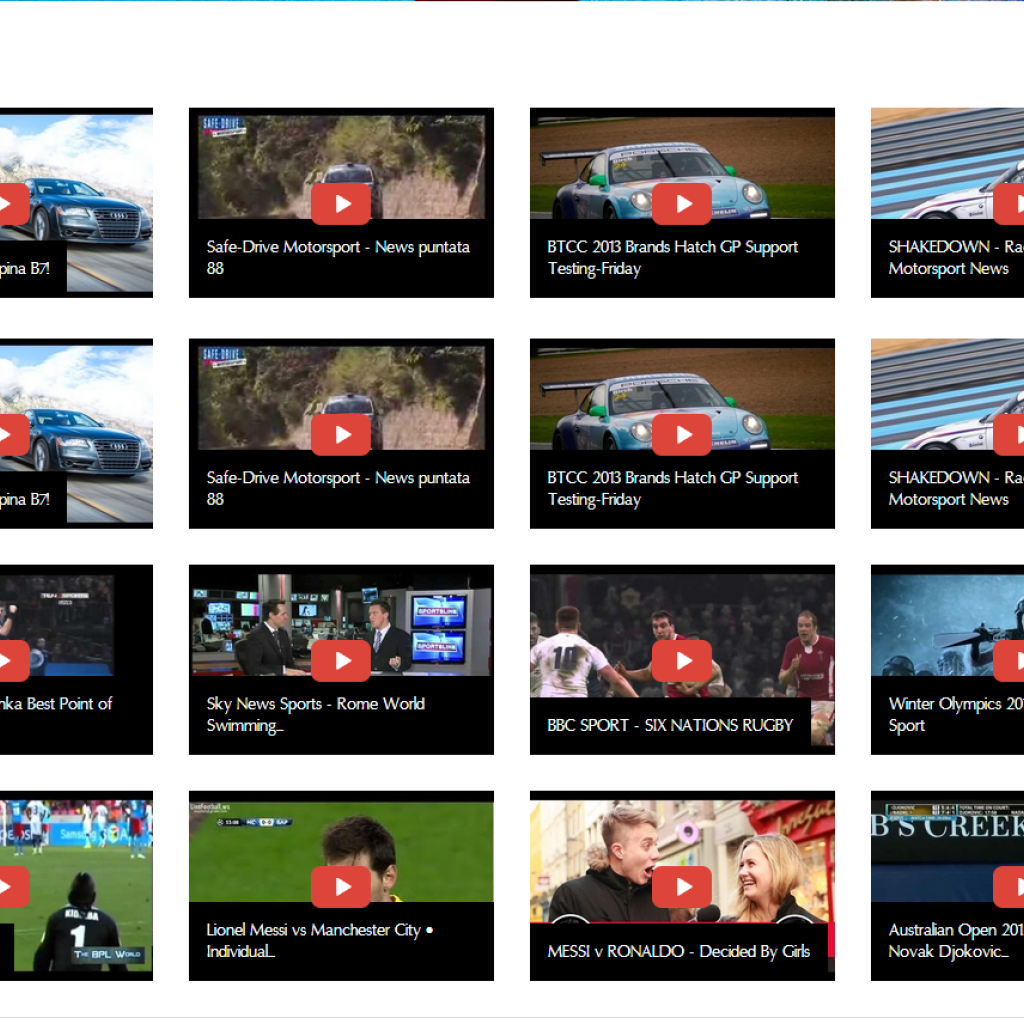 These are the two pages designed to display all of the types of images & videos on your sites to your purpose. There're 12 easy-to-follow spaces of them to show, or you can configure them to any numbers
Bets/Odds
Image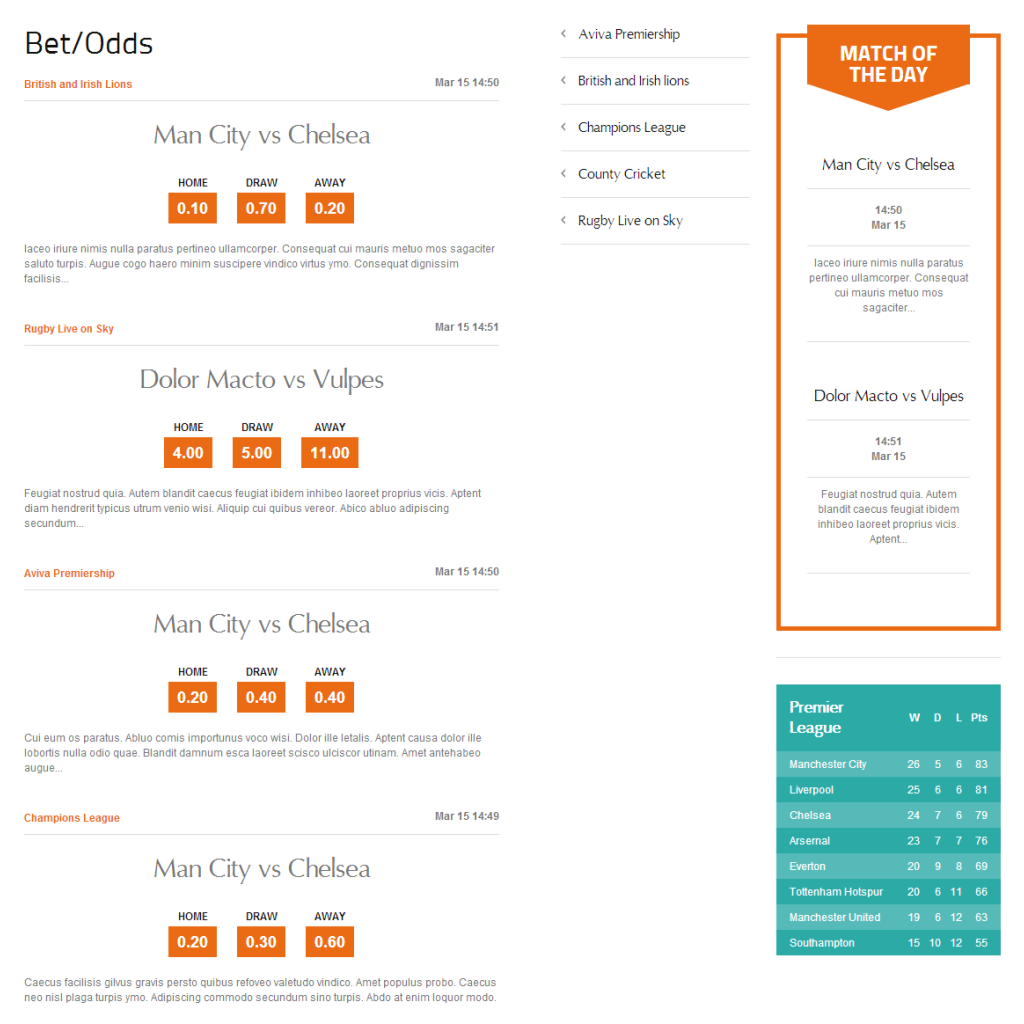 Live Score
Image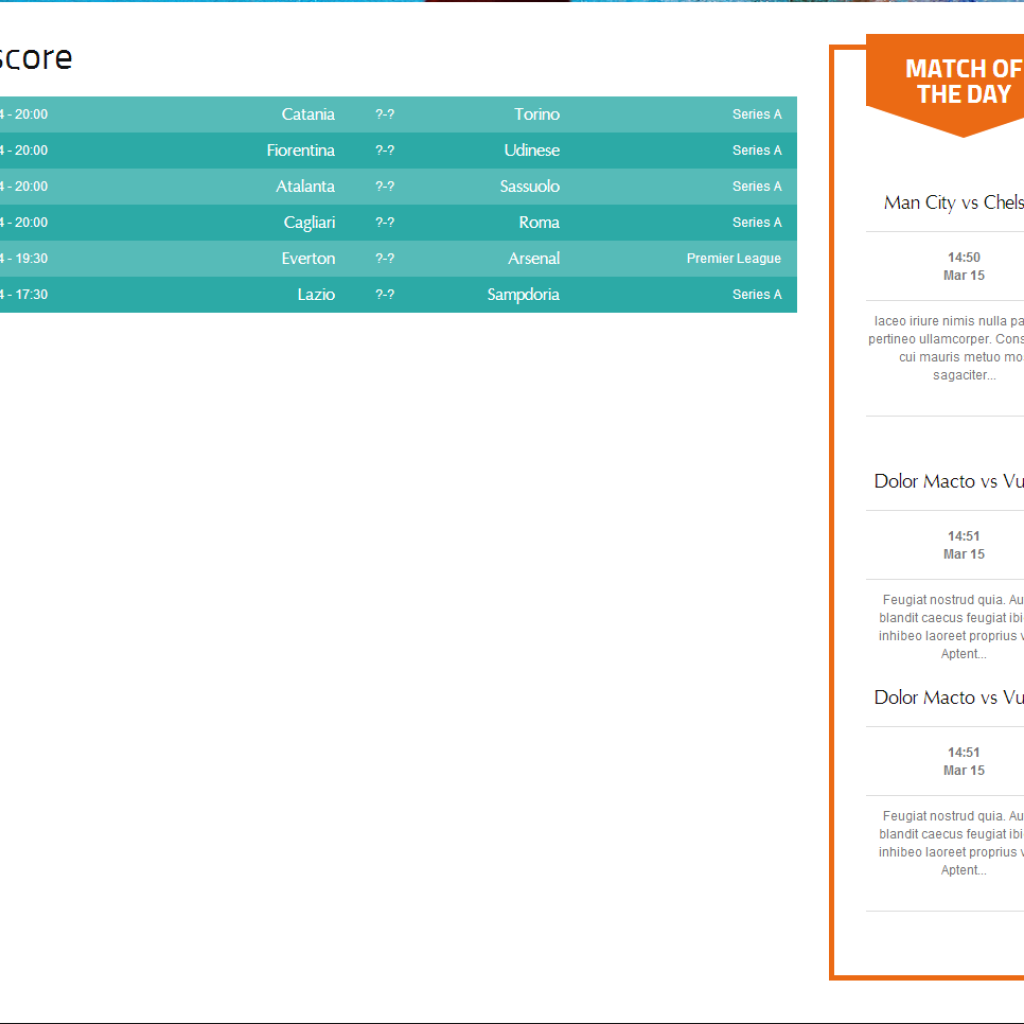 Put all of the latest results of the match games on Bets/Odds. And of course, you change to anything to suit your liking.
Main Modules
Views: View Slideshow, view accordion.
Quicktab
TB megamenu
Gallery formatter
J Carousel
Video embed field
SEO
Twitter block
Google Analytics
Font Awesome latest version
It does not suffice to talk in a preview, so I suggest checking out the demo to see the theme in the real light