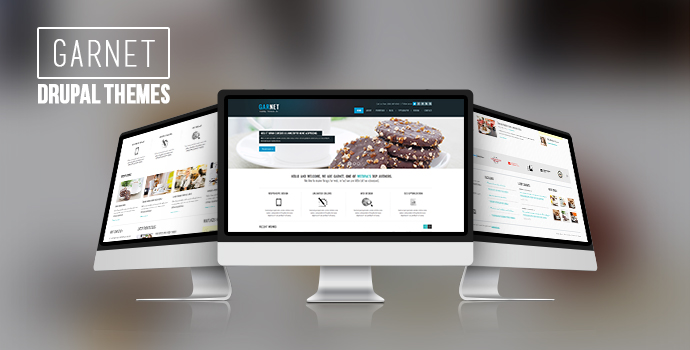 Garnet is the most recent Drupal theme released by WeebPal.com that aim to bring new web experiences to our customers. So, this is what you need to know.
Responsive Design
Garnet isn't just a theme, it's a highly configured website with flat design, fluid grid, flexible images and media queries that allow the same web content to be displayed in a way that addresses the resolutions of different devices.
Bootstrap Optimization
Garnet utilizes Bootstrap as its core framework to assist you in building your website the most convenient way. All the heavy work has been done for you and only with a few simple changes to the settings, you can have a distinctive website that offer tremendous flexibility.
Multi–Purpose Theme
Garnet is the first ever multi-purpose theme from WeebPal that includes multiple layouts for personal customization. You can choose layout styles and colors you want for your site from our pre-set color schemes.
TB Mega Menu
When developing Garnet, we not only focus on flat design but also pay attention to pleasant UI. Therefore, we offer various types of menus so that you can decide which one will help your web visitors navigate the site quicker and easier.
The first menu is Drupal core menu, which is already built into your Drupal site. The second is Superfish, which is more complex than the first one, enabling you with animation effects. And the last one is TB Mega Menu, our most advanced feature that allows you to adjust site settings in a visual way.
Final Word
Garnet is the smart solution for businesses that want powerful, flexible web experience for their customers. It is especially important for smaller companies that cannot afford to have a separate mobile site.
And, as responsive design has gone far from being a trend to a must-have, WeebPal's team has been developing excellent responsive themes over the past few months. So stay tuned with us and await for the next surprise.