Easy-to-use and Flexible Mega Menu D8
We have been searching for a versatile mega menu module in D8 and found none. The default menu of D8 is great but it doesn't give developers the ability to custom and bring in ideal results immediately. Over the period of working on lots of D8 projects since its first launch, we have coded a menu module to reuse in other themes, projects. We have some good feedbacks from our clients.
We think why not sharing with other people and save countless time for developing and customizing.
So mega menu D8 is born to help D8 Drupal developers with the menu - the first visual part that any visitor will look at upon visiting your website. A great super mega menu will not only help save developers invaluable working time but at the same time gives your website an instant incredible impression on your website viewers.
Image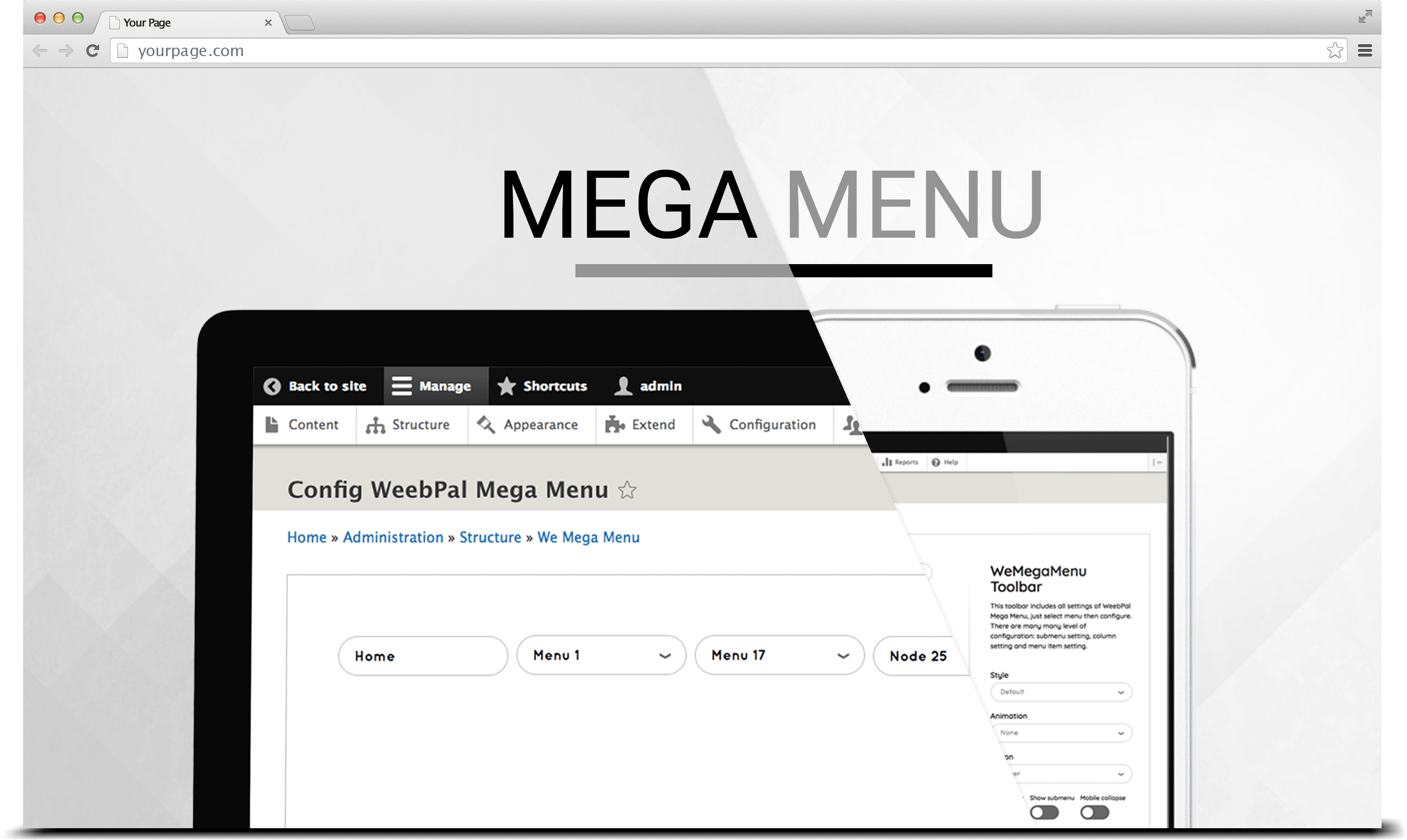 Photos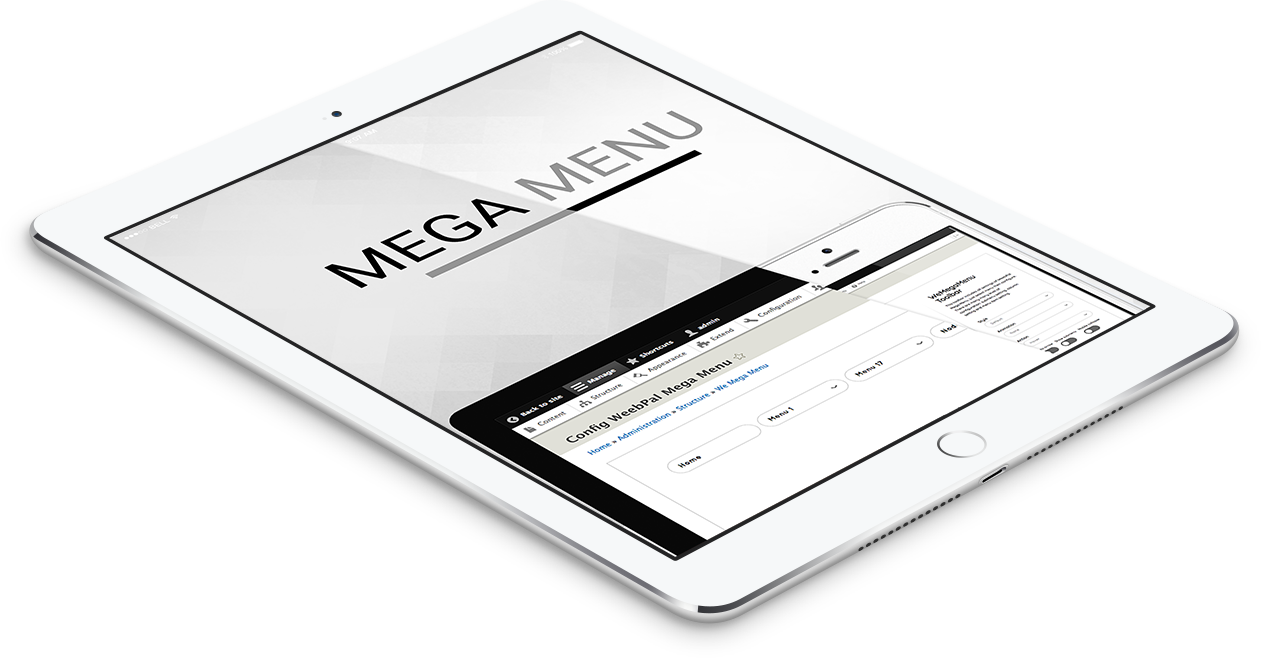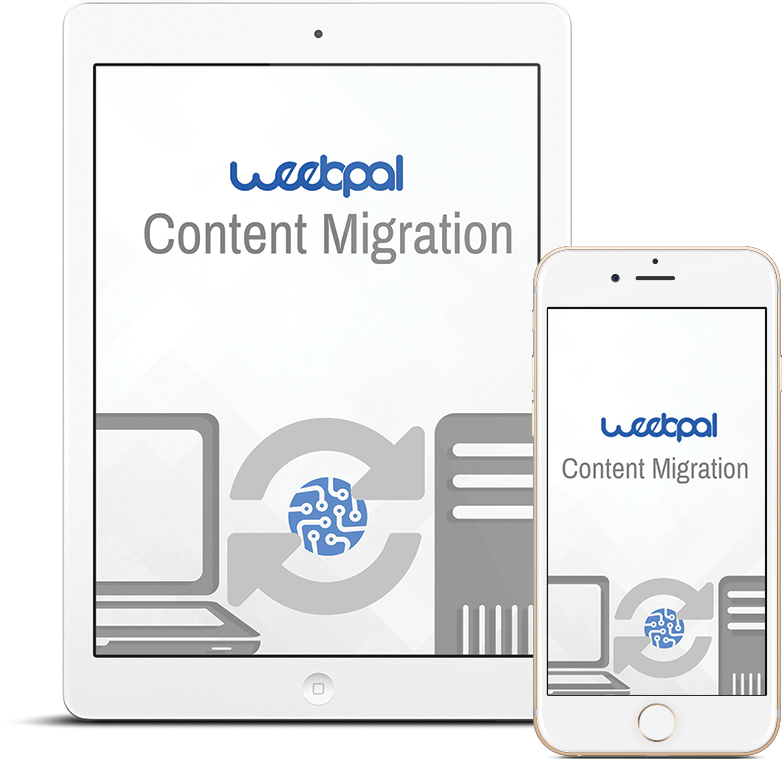 Banner

Summary
The only megamenu of Drupal 8 that will give you a dynamic versatile control of your website menu.
Feature
Made for Drupal 8
Well integrated with all versions of Drupal 8.
The only D8 mega menu that comes with lots of flexible functions.
Inherit from TB Megamenu D7.
Has been used and proven in most of Weebpal D8 themes.
Powerful and Extensible Mega Menu for the website
Easy-to-use backend config.
No prior coding experiences required.
Unlimited menu, sub-menu expanding.
Ability to add, remove multiple columns, blocks.
Able to add exclusive classes, icons, item captions.
Fully responsive out of the box.
Future-proof design for all devices.
Scale to fit all mobiles and tablets' screens.
Minimal responsive menu.